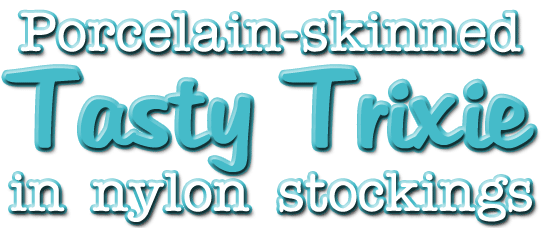 Here's a lady with a healthy, old-fashioned figure and creamy pale skin -- they just don't make them like this anymore! At least, they don't seem to show up in mainstream porn so go to the source:

Homemade! | Owned & operated by Trixie herself | Live Shows & 24/7 Spycams!
If you enjoy a juicy little striptease before getting a load of the split-tail, Trixie takes her sweet time serving up the naughty stuff, paying attention to all the details you love: nylon hose, soft panties, big brassieres, and high, patent-leather heels. Treat yourself to something delicious!


Complete pic & vid archives going back to 2002 | Membership includes her trans girlfriend's site too!
Copyright © 2002-2008 - All Rights Reserved :: Homemade indie porn by Delia & Trixie.